Admission process for PhD studies
Please check our website, the description of the Mathematics Study Programme and the Admission Requirements.
In case you are looking for a more detailed description of the Admission Process, please see the Admission Process Step by Step.
Decision made? Start the admission process by filling in the E-Application.


What we can offer to you:
Support during the visa process
Communication with Czech authorities on your behalf (Ministry of Foreign Affairs, Ministry of Interior)
Help with finding the right accommodation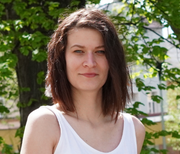 Ing. Monika Kočvarová
Faculty of Science – Department of the Vice-Dean for Research and Doctoral Study
Research and Doctoral Studies Officer
Phone: +420 553 46 2114
E-mail:
Updated: 01. 02. 2023