Study with us in Ostrava!
Like most of the schools we offer bachelor's, magister's and doctoral study programs. As part of lifelong learning, you have the opportunity to extend your education with other fields and degrees. If you are interested in living and inanimate nature, biology, environmental geography, physics, chemistry, informatics, mathematics and even social geography, which puts people and society at the forefront and pays attention to international relations or territorial development in the Czech Republic and abroad, then you are at the right place. In addition to theory, we will teach you to perceive things in context, to link information and to think critically. For all this, you will have the necessary background with us which will help you move not only through your studies. In addition, our entire region (led by Ostrava) is changing dynamically and has a lot to offer! Because studying is not just about cramming, but also about experiences and student life.


We have room for your story
In addition, we can offer you space for your own story. We know that every student is unique and we respect that. We will help you develop your potential and fulfil your visions. In addition to fulfilling subjects and the path to a university degree, you can also embark on our own projects that can liven up our faculty as well as our home city of Ostrava. We have a special Nature without Borders scholarship program from which you can raise money to materialize your own idea – as long as you are interested and you are able to convince our commission. If you are unsure about choosing the right field, you can contact the University of Ostrava Counselling Centre which may help you with your decision. In addition, if you have a disability or a specific need, there is a possibility to ask the Pyramid Centre for assistance.


We are international
We are international and we are proud of that. Thanks to our teachers, scientists and students, English and other languages sound greatly in the corridors. We cooperate extensively with foreign universities and institutions. We can thus boast a wide range of study stays and internships abroad from which you can choose. Ostrava does not have to be your only stop on the way to the degree.


We live by science
We have top scientific teams and projects that help nature and society. Holders of the prestigious NEURON award work with us – professor Marek Eliáš or Dr. Michal Šimíček. With us, every student has the opportunity to become a part of various scientific teams and solve tasks that often overlap into real life. In simple words, at our university, you can influence not only your future.


Theory goes hand in hand with practice
We connect theory with practice, because we want to prepare you for your future career as best as we can. Working with different devices, data analysis, languages or the art of presentation are just a small list of skills that will definitely come in handy. Whether you find employment at universities, research centres, laboratories, private companies, local governments or as teachers at primary or secondary schools, you will certainly appreciate the opportunity to gain experience at foreign universities and scientific institutions.
We may not find you a job, but studying with us can help you find your dream profession and engage employers.


You can contact us at any time!
We know very well that sometimes it is not easy to find your way around all the information. If you are unsure about something or have any questions, do not hesitate to contact us on our social networks, send us an e-mail or contact our staff who will definitely help you. The price of our e-application is 600 CZK.


Connect with us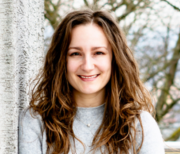 Mgr. Markéta Kopecká
Faculty of Science – Dean's Office
International Student Services Specialist for Exchange Students
Phone: +420 739 338 653, +420 553 46 2105
E-mail: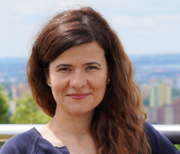 Bc. Markéta Kotalová
Faculty of Science – Dean's Office
International Student Services Specialist for Bachelor's and Master's Study Programmes
Phone: +420 731 094 750, +420 553 46 2113
E-mail:
Updated: 15. 07. 2022