UO > About > Organizational Structure > Faculties & Institutes > Faculty of Science > About > Organizational Structure > Departments & Centres > Department of Physics
Jana Škrabánková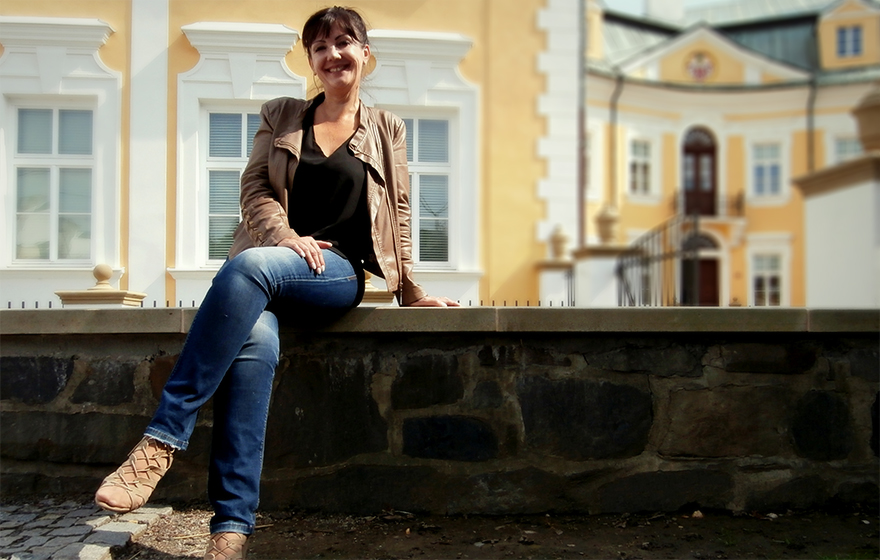 Academic degree, name, surname:
doc. PaedDr. Jana Škrabánková, Ph.D.
Research interests and teaching:
Phone number, mobile:
+420 553 46 2158
+420 723 111 097
No record found. Database Maintenance.
Kovařčík Vladimír
How to teach pupils safe behaviour in the traffic space using physics lessons
Petřek Petr
Interesting physics at Albrecht Secondary School in Český Těšín
Remeš Pavel
Creativity in teaching and learning molecular physics and thermics at elementary school
Kočí Patrik
The Realization of Flipped Classroom and Teacher's Mentoring Skills in Synergy with Modern Technologies
Bačáková Nikol
Using physics of common life in teaching physics at grammar schools
Hubáček Jakub
Reading graphs in physics using Eye-tracking technology
Kubáčková Tereza
Photography as a part of physical tasks
Valušáková Xenie
The use of Eye Tracking method for defining ways of solutions of selected problems in physics by primary school students.
Wittek Patrik
Modernization of the theme Atomic construction from the perspective of teaching physics at primary and high schools
Jedlička Ivo
Using of gazepoint technology in the Implementing Strategies of the chemistry teaching.
Žišková Nikola
Alternative teaching instructions as an inspiration for innovative teaching methods
Antalová Veronika
Emotion Inteligence of Students Gifted in Science at a Grammar School.
Klečková Lucie
The activation methods in teaching pupils with mild mental disabilities
Siwá Veronika
Teacher´s preparing for work with gifted student in classes of music education at the 2nd level of primary school
Mahdalová Markéta
Mapping viwes of pupils second grade of primary school at children?s summer camp
Šnajdrová Denisa
Gender Mapping of Social Inteligence of Gifted Children at a Basic School.
Bulařová Martina
The social adaptability of gifted pupils in the basic schools.
Černeková Petra
Genesis of materially didactic resources in schools after 2000.
Dorotíková Petra
Projection of Waldorf Pedagogy to the Actual Live of their Students and Absolvents.
Krakowková Markéta
Application of selected alternative methods in traditional schools.
Pátíková Slávka
Class team and a gifted pupil
Hrabovská Aneta
Quality of life and free time activities of the pupils on secondary school
Ochranová Petra
Influence of the multimedia on the efficiency of teaching in lessons civics on the secondary school.
Višvaderová Zuzana
Physical Experiments from Mechanics in Teaching Physics at Traditional, Montessori and Free Democratic Schools
Desenská Kateřina
Activating methods of work with gifted children in the Club of gifted children in Ostrava
Hesová Petra
Fulfilling Teaching Strategies for a Physically Disabled Student at Primary School.
Lipková Jana
Educational difficulties of primary school teachers work with students of different cultures in the Hranice.
Žišková Nikola
Projections of selected teaching methods in mathematics teaching at primary school
Jedličková Hana
Family background for gifted child.
Kovářová Iva
Using of methods of Montessori pedagogy in working with gifted child
Melecká Simona
Work educational advisor and methodist of primary prevention focusing on health education of pupils at the 2nd level primary school.
Mrtýnková Kateřina
The influence of family environment on the learning results of the personality.
Petrášová Jana
Family with a gifted child on basic school
Kubinová Andrea
A gifted pupil in my class