UO > About > Organizational Structure > Faculties & Institutes > Faculty of Science > About > Organizational Structure > Departments & Centres > Department of Physics
Vladimír Špunda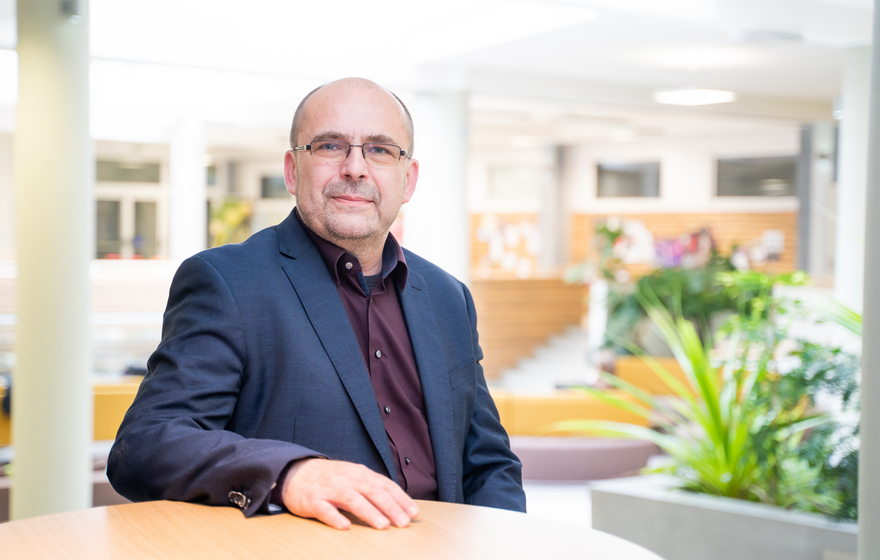 Academic degree, name, surname:
doc. RNDr. Vladimír Špunda, CSc.
Position:
Head of Department
Research interests and teaching:
Phone number, mobile:
+420 553 46 2150
+420 731 444 481
No record found. Database Maintenance.
Volná Adriana
Influence of climatic factors on the expression of genes involved in the production of phenolic compounds and antioxidant protection of plants
Opálková Marie
Quality and intensity of radiation as regulatory stimuli for balanced photosynthesis
Šigut Ladislav
Analysis of dynamics of net ecosystem exchange and gross primary production estimated by eddy covariance method in forest ecosystems in the Czech Republic.
Holubová Iva
Effects of temperature and light on xanthophyll cycle activity. (Analysis of response variability among selected plant species.)
Páník Rostislav
Role of the xanthophyll cycle pigments in response of assimilatory photosynthetic apparatus to changing radiation conditions
Nosek Zdeněk
Impact of short- and long term change of radiation conditions on PS II function and thermostability
Nosek Zdeněk
Regulation of light utilization within photosystem II as a result of radiation and temperature changes.
Šilhavíková Eva
Adaptability of assimilatory apparatus of selected plant species to increase thermostability of photosystem II photochemistry
Militký Jan
Seasonal dynamics of absorbed light utilization studied with chosen herb species on meadow ecosystem
Macháčková Eliška
Differentiation of the Norway spruce photosynthetic apparatus - Analysis of relationship between utilization of absorbed excitation energy in photosystem II and CO2 assimilation
Parma Mikuláš
Techniques of light microscope and their application for study of assimilation apparatus function
Sestřenková Jana
Induction of heat disipation of excitation energy in photosystem II during short term exposure of choosen plant species to elevated temperatures and excess irradiance
Páník Rostislav
Temperature dependence of epoxidation dynamics of xantophyll cycle pigments in vivo
Nosek Zdeněk
Effect of incident radiation on temperature dependence of photosynthetic electron transport in vivo.
Šilhavíková Eva
Effect of short- and long-term treatment at elevated temperature on activity of photochemical reactions of Norway spruce photosynthesis
Kupková Veronika
Anthocyanins in assimilation aparatus of higher plants