UO > About > Organizational Structure > Faculties & Institutes > Faculty of Science > About > Organizational Structure > Departments & Centres > Department of Human Geography and Regional Development
Vincenc Kopeček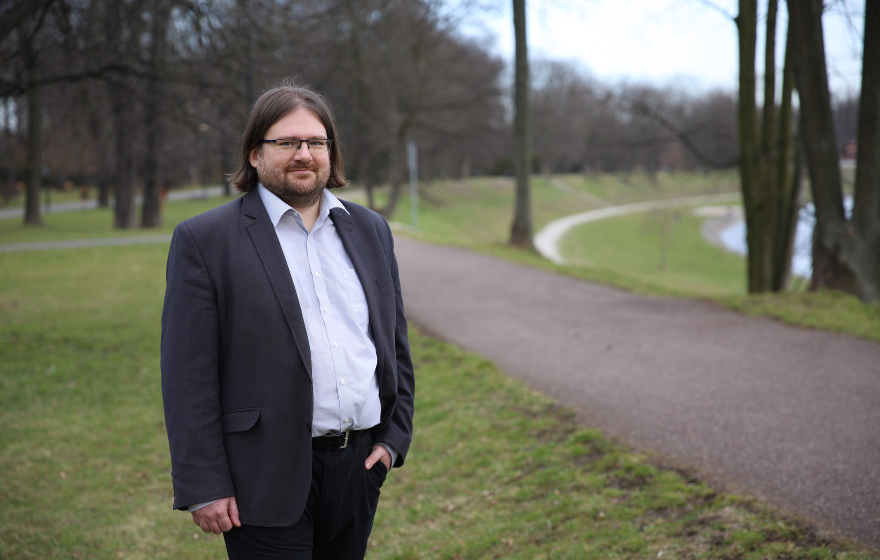 Academic degree, name, surname:
doc. RNDr. Vincenc Kopeček, Ph.D.
Position:
Deputy Head of Department
Research interests and teaching:
Political Science, Political Geography, the Caucasus
Phone number, mobile:
+420 553 46 2343
+420 608 564 963
No record found. Database Maintenance.
Vašková Petra
Russia's Role in the Karabakh Conflict
Kantorová Petra
Media image of Kurds in Czech media
Rennerová Tereza
GDR as a post-totalitarian regime
Dalík Ivan
Talysh and Lezgin Separatism in Azerbaijan
Holková Alžběta
Legitimization of Russian Intervention in Georgia in 2008
Jabůrková Monika
Independent Kosovo as a Precedent for Separation of Crimea
Osmančíková Lenka
Military coups in Thailand
Kašpar Jakub
Comparison of Political Development in Ukraine and Georgia from "Colour Revolutions" to the Present
Richtar Jan
Presidential Election in Armenia 2008
Kulhánková Ida
A Political Crisis in Central Europe: The Cases of Czech Republic and Poland at the Turn of Milenium
Prstecká Magdalena
Václav Klaus and Democracy
Tomaníková Martina
The Clash of Civilizations or Clash of Openness and Closeness?
Musilová Kateřina
ETA - Basque Fatherland and Liberty
Trigas Paskal
Local and Global Terrorism
Vaňková Michaela
Comparison of political systems in Baltic countries
Rušák Lubomír
Nakhichevan - The Formation and Political Status of an Azerbaijani Exclave
Štefankovičová Iva
CZECH HUMANITARIAN ORGANIZATIONS AND THEIR INFLUENCE BY PROVIDING HELP IN FOREIGN COUNTRIES
Mynářová Klára
"Democratic backsliding" - the case of Slovakia
Šeruda Dominik
Tracing Former Borders: The Hlučín Region
Papeschová Michaela
Hlučínsko and Vitorazsko: Historical Myth and Geographical Hybridity
Pektor František
"Democratic backsliding" - the case of Czechia
Šanovec Jakub
Territorial-political structures in the territory of present-day Azerbaijan 1918-1921
Zgabajová Lucie
Political Inclusion of Ethnic Minorities in Competitive Authoritarianism: Case Study Georgia
Hořínková Alice
Carpathian Ruthenia as a Czech colony?
Konečná Vendula
Welcome to Pankisi. A Story of Rural Tourism in a Post-Conflict Zone
Kuchařová Tereza
Ecotourism and rural tourism in Georgia
Nowaková Lucie
Georgia and radical islamism
Šofer Martin
Electoral behaviour of ethnic minorities in Georgia
Heinz Viktor
Technocracy in the Era of Perestroika and Glasnost
Lehkoživ Jaroslav
Armenian Diaspora and Tourism in the Republic of Armenia
Hrubý Matěj
Position of the Russian Ethnic Minority in Latvia
Koštialiková Miluše
Iraqi Kurdistan as a Political Entity
Vašková Petra
Vladimir Vladimirovich Putin in Czech Media
Kantorová Petra
Iranian Azerbaijan: Identity, Autonomism and Separatism
Novosád Jiří
Georgian Parliamentary Elections in 2012
Rennerová Tereza
Ostalgy - Nostalgy for the German Democratic Republic
Jiříček Václav
Changes of Election Systems in Czechia
Pastrňková Michaela
Khojaly: Ethnic Cleansing as The Instrument of Propaganda
Slabáková Petra
Defective Democracy in Czechia? An Application of Merkel's Concept on Czech Political Reality
Vitásková Denisa
Georgia and the EU: A Good Neighbour or Future Member State?
Dunčová Iveta
Political Regime of Ukraine
Ivan Radim
Political Development in Turkmenistan after the Death of President Niyazov
Jabůrková Monika
Political Regime of Belarus
Osmančíková Lenka
Shinawatra Family in Thai Politics
Mořkovský Lukáš
Regional Political parties in the Přerov District
Sopuch Jakub
Political Regime of Turkey
Jedlička Jan
The Small Nations of the Azerbaijani Caucasus
Filová Lucie
Azerbaijani-Iranian Relation
Frydrychová Veronika
Baku 1917-1920: The Fate of Multiethnic City in Stirring Times
Křenovský Zdeněk
Armenians in 19th Century Ottoman Empire
Běťáková Radana
Local Referendum in the District Zlín - Želechovice nad Dřevnicí
Blaselová Romana
Utilization of the European Financial Sources by the NGOs in the Microregion of Orlicko-Třebovsko
Blažková Žaneta
Policy of the Czech Republic's Environmental Movement
Gennertová Martina
Financing arrangements of unprofitable club RACHOT and its feature problems
Gottwaldová Vladimíra
The Fundraising Plan of Children´s Home in Hodonín
Kurota Lukáš
Scouting and Civil Society
Kusios Paschalis
Georgia-Azerbaijan Relations
Ledwoń Michal
Blogosphere as a New Type of Public Space
Lišková Lucie
Financial Resources for NGOs in the Microregion of Frydlanstko-Beskydy
Lišková Michaela
The Power or Weakness of the Right to Petition?
Machatá Tereza
The Fundraising Plan for Organization of the Centre of Leisure Time Ostrava - Zábřeh
Martinák Petr
Armenian Genocide and Its Recognition in Contemporary Turkey
Mrkvová Hana
Marketing Strategies within Nonprofit Sector in Ostrava
Sáblová Lenka
Financial Stability of Association of Physically Handicapped Citizens and Their Friends
Staňková Hana
Local Action Groups in the Moravian-Silesian Region
Ulmannová Zuzana
Teahouses as a New Type of a Public Place
Vavrous Nikola
Project - Creating legal spots for graffiti writers in locality of Ostrava
Weissová Petra
Volunteering - How to Motivate People Other Than Giving Them Money
Adamčíková Michaela
The project of an establishment for children in need of immediate help ČCE Deaconry - Ostrava center
Balcarčíková Lucie
Cooperation of Paretns Centre Chaloupka with Partners
Benetková Vendula
Partnership of Public Sector and Non-governmental Organizations
Březíková Dagmar
The analysis operation communacation between single working groups in Commune planing social service in Vsetin
Hantlová Hana
Looking for the Way of Financing the Organisation of Ostravian Wheel-chair Bounds from the EU Funds
Juriga Marek
How Would It Happened, if...
Křibíková Aneta
Adoption at a Distance and Possibilities of Its Realization in Citizens' Association Bobeš
Kučerová Lada
Cooperation of Primary School Ostrčilova with Non-profit Organizations
Lazárek Tomáš
Fair Trade: The Inception Reasons and Process, the Reality in Czech Republic
Lukešová Žaneta
Financial Resources of the Zlín Region Promoting the Social Integration
Navara Lucie
Communications Strategy of Non-profit Organizations in Třebíč
Pala Tomáš
Stabilization and Broadening of Youth Parliament's Member Base
Peterková Eva
Volunteering in the Nonprofit Organization Elim Opava Aimed at Five P Program
Popiolková Nela
Strategic Planning of Non-profit Organisation
Roman Tomáš
Partnership between County Borough Ostrava and Non - Profit Organization in Environmetal Sphere
Ryška Vladislav
Social enterprise as the future of non.profit organization financing
Stolaříková Jana
Opportunities at Elementary School, Kpt. Vajdy 1a, Ostrava-Zábřeh, allowance organization
Tichý David
The necessity of the inception of the emergency service
Wojtanovský Ctirad
The Establishment of Non-profit Association and its Stabilization
Altmannová Hana
The analysis of causes falling a number of members tourist group Průzkumník
Bach Lukáš
Legitimacy of UN Peacekeeping Forces in Context of Jus Naturale
Balarinová Karla
HR management in non-profit organization
Bendová Lenka
The Research of Image of Jewish Community in Nonprofit Organisations of North Moravian Region
Buchtová Petra
Promotion of project "Swimming with sucklings and tuddlers" with the aim of custom elevation
Burdková Jolana
Financial Reservation of Voluntary Centre
Bureš Richard
Strategy of Communication and Public Relation for NGO
Dunčová Daniela
Tools for Successful functioning of non-government non-profit organization and its image creation
Gajdušková Radka
Specific grant: One Generals Source of Financing Non-Profit Association SALUS o. p. s.
Hlisnikovský Zdeněk
Citizen Involvement in Czech Republic 1993 - 2005.
Holeček David
Confidence of Young Czech People in Police
Machala Ondřej
The Leisure Centre Bulletin as the Tool for Passing Information, Promotion and P.R.
Machová Jana
Fundraising for Non-Profit Association the SALUS o. p. s. - Sponsorship.
Muroňová Pavla
Analysis of Voluntarism Development among Young People in Moravian-Silesian Region
Nenutilová Martina
Camp of Sun - organization, public relations, realization
Nováková Jana
Information Points for Entrepreneurs
Poláková Eva
Financing Possibilities of Non-governmental Organizations
Štefankovičová Iva
Czech Humanitarian Organizations and Their Influence by Providing Help in Foreign Countries
Wontroba Aleš
Ideology of racism
Main solver
doc. RNDr. Vincenc Kopeček, Ph.D.
Provider
Standardní projekt GA ČR
Main solver
doc. RNDr. Vincenc Kopeček, Ph.D.
Provider
Specifický VŠ výzkum
Main solver
doc. RNDr. Vincenc Kopeček, Ph.D.
Provider
Specifický VŠ výzkum